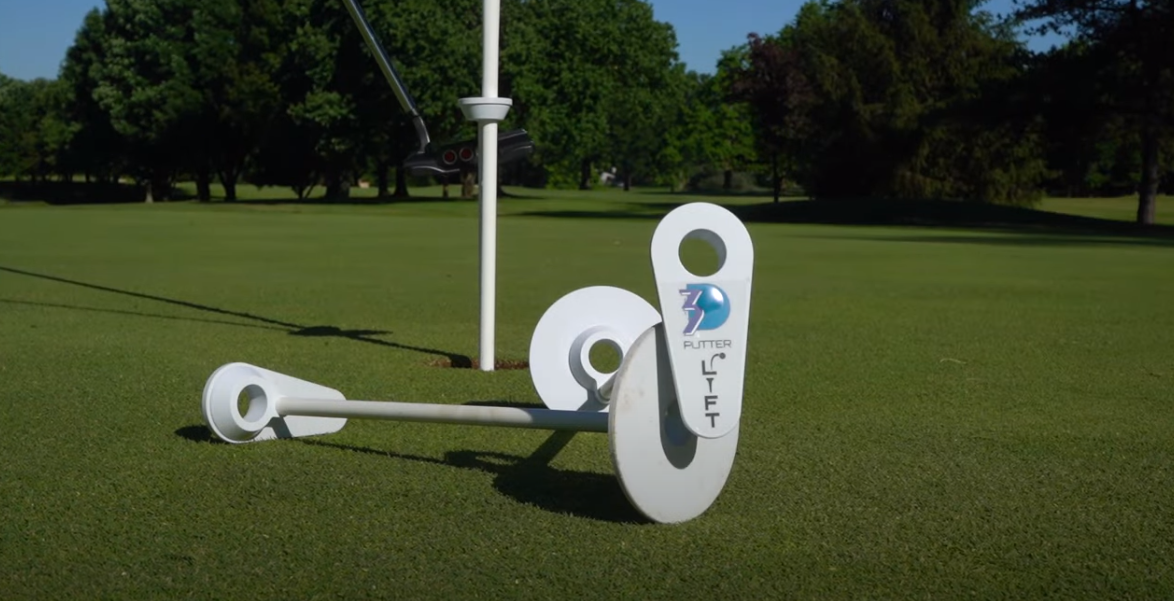 June 19, 2020
Achieve a Hands-Free Golf Course: The 3D Putter Lift
Get Back to Relaxing Rounds of Golf with The 3D Putter Lift
The entire world is now more mindful of sanitation than ever before. Taking care about what surfaces we touch is our new normal. The future will depend on devices that minimize unnecessary physical contact in order to promote a cleaner, safer world.
The 3D Putter Lift (patent pending/trademarked) is a device that was conceived with these necessities in mind. It makes it easy to retrieve your golf balls from holes on the golf course, without touching the flag or cup. This way, you can relax and enjoy a few rounds without worrying about contributing to the spread of germs.
Contactless Golf Games with No Effort
Many golf courses have tried and failed to achieve optimal sanitation procedures in the face of COVID-19. From policies against touching the flag, to eliminating rakes, most efforts to make the game of golf more pandemic-friendly have turned out clumsy and inconvenient.
The 3D Putter Lift effortlessly installs by simply sliding it on to the flagstick. Golfers will then manipulate the 3D Putter Lift with their club in order to retrieve the ball from the hole hands-free.
See how the 3D Putter Lift works in this video:
The Sign of a Modern No Contact Golf Course
The ease and sophistication of the 3D Putter Lift makes it essential for any golf course that values the safety of its patrons. In order to judge the sanitation level of a particular course, golfers will soon start to look for a 3D Putter Lift at every hole.
Futureproof your golf course and show your golfers you value their safety by installing the 3D Putter Lift, which is a trademarked product only offered by 3-D Technical Services. Sets of 18 are now available for $699. Get them now.
To discuss other quantities or get any questions answered, please contact us.